Great Moments in Irony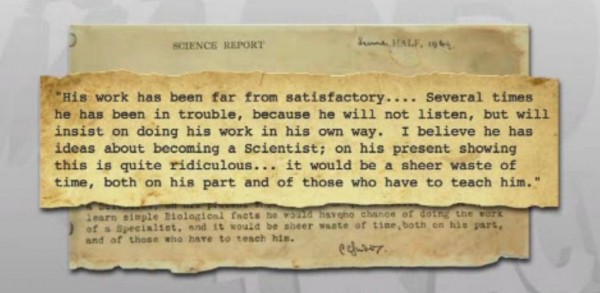 On Monday, John Gurdon was awarded the Nobel Prize for medicine due to his groundbreaking work that has set the foundation for regenerative medicine, or the idea of rebuilding parts of the body with its own cell tissues. The above photo is an excerpt from a teacher on his 1949 high school report kid.
As a gentleman named Mr. Shawn Carter once said, everybody can tell you how to do it, but they never did it.